Welcome
Welcome to the official Web site for the United States District Court for the District of Nebraska.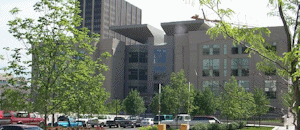 Court Locations
Roman L. Hruska Federal Courthouse
111 South 18th Plaza
Suite 1152
Omaha, NE  68102
(402) 661-7350
(866) 220-4381
Robert V. Denney Federal Building
100 Centennial Mall North
Room 593
Lincoln, NE  68508
(Please address all U.S. mail to the Omaha courthouse)
(402) 437-1900
(866) 220-4379
Lincoln County Courthouse
301 North Jeffers St.
North Platte, NE 69101

North Platte court sessions will be held at the Lincoln County Courthouse. Contact one of the offices listed above for additional information.